Benjy and the Belsnickel Book Signing
December 15 @ 11:00 am - 1:00 pm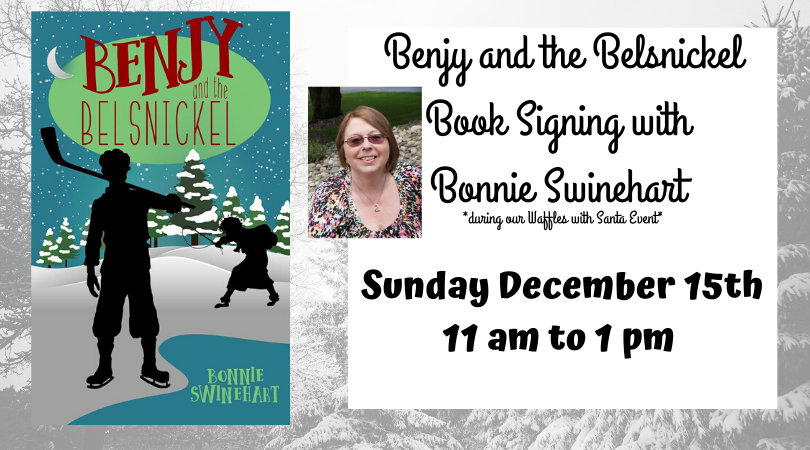 Join us for a book signing during our Waffles with Santa event on December 15th from 11-1 pm! Books will be available for purchase during the event for $10 each and study guides will also be available for purchase for an additional $8 each.
Synopsis:
Benjy, a lovable eleven-year-old in the 1930s, just can't seem to help himself from pulling pranks and letting people down. His target is most often Miss Nettie, the schoolmarm at the one-room schoolhouse where he gets into more trouble than she's willing to tolerate. Maybe he's pulled one too many practical jokes…because everyone keeps telling him he's going to get a visit from the Belsnickel.
Although Benjy believes the Belsnickel is just an old Pennsylvanian folktale told to scare kids into better behavior, deep down he fears the grim legend is real. When the Belsnickel comes knocking, Benjy quickly learns he is no fable.
Bonnie's Bio:
Bonnie Swinehart, a resident of Liverpool, Pennsylvania, is a wife, mother, and author. She holds a degree in Mass Communication/Journalism and served as a writer and assistant editor of the campus newspaper. Her first book, "Benjy and the Belsnickel" is a historical middle-grade fiction novel. She has also written a study guide for her children's novel and writes a weekly column for several local newspapers. Her second novel is due to be released in the spring.