Christmas Light Wine Walk
December 8 @ 6:00 pm - 9:00 pm
Registration Required - $20.00
Register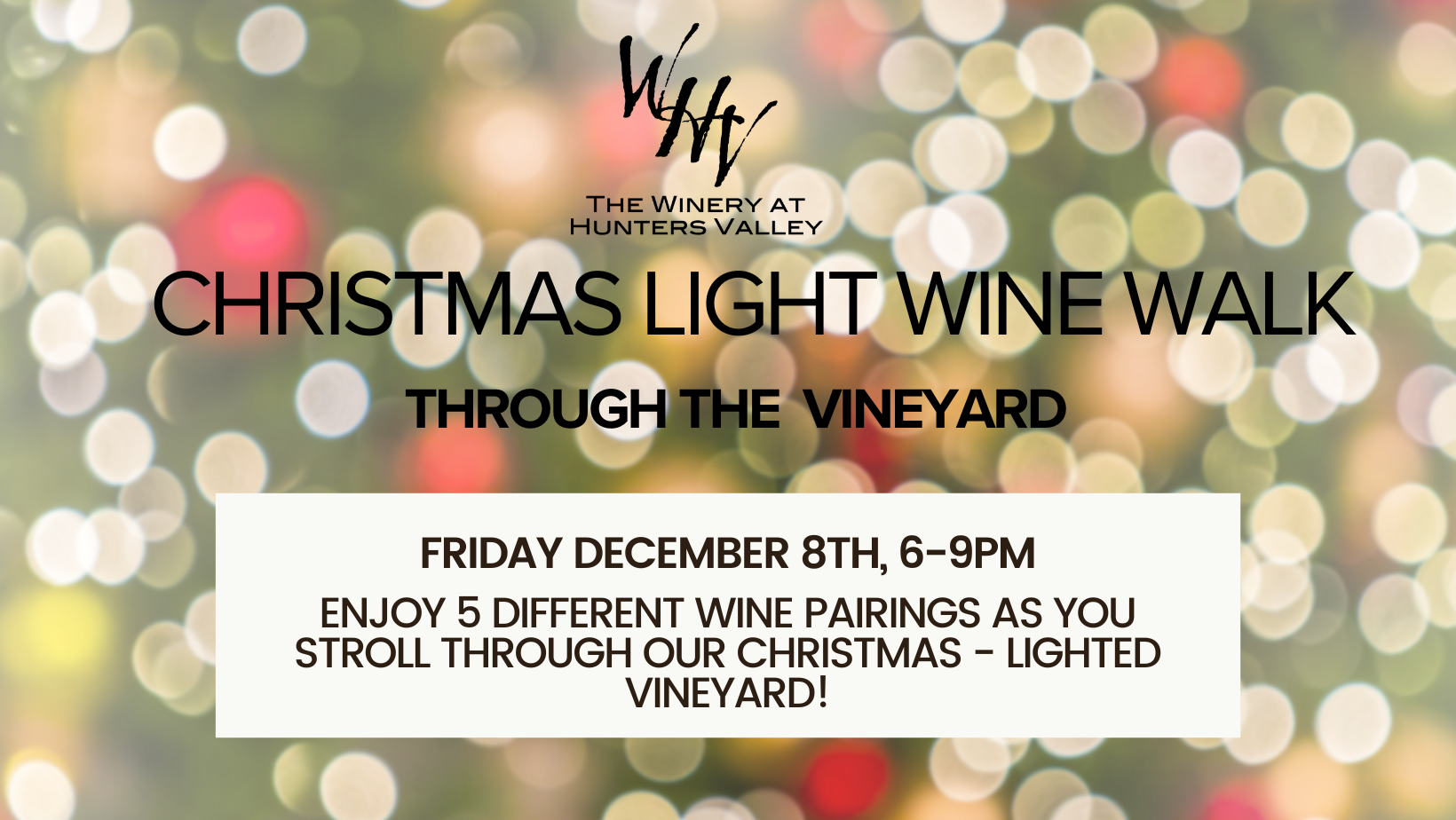 As you stroll through the vineyard in the glow of Christmas lights, indulge in a delightful wine journey with our Christmas Light Wine Walk. We have carefully selected five unique wine pairings that will delight your taste buds at different locations throughout the vineyard.
At each location, you'll be greeted by our knowledgeable wine sommeliers, guiding you through the tasting and explaining the intricate flavors and aromas of each wine. Pair them with carefully curated bites that complement the wine and enhance your tasting experience.
Whether you're a wine enthusiast, a lover of Christmas lights, or simply seeking a unique experience this holiday season, our Christmas Light Wine Walk through the vineyard is sure to captivate your senses and leave you with a heart full of joy.
Tickets for this event are $20 per person and include 5 different wine pairings (both sweet & dry) and a map to guide you through the vinyard. Firepits will be at each location to keep you toasty!
PAIRING MENU INCLUDES:
Cranberry Cocktail Meatballs
Bacon Wrapped Chestnuts
Garlic Shrimp Skewers
Sweet Potato Bites
Loaded Cheese Balls