Customer Appreciation Day!
April 18 @ 12:00 pm - 5:00 pm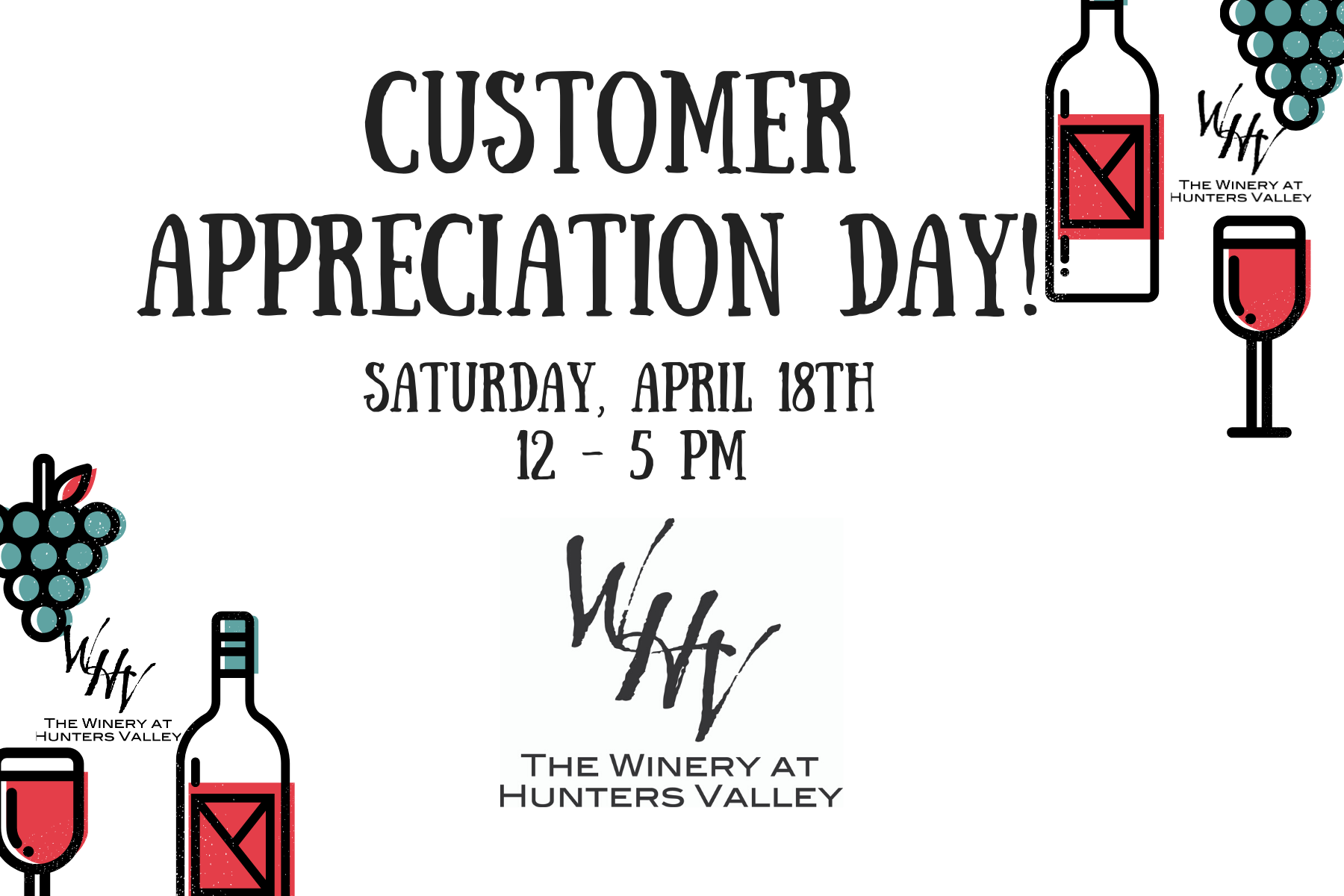 We have officially owned the winery for 5 whole years now and we want to say thank you to all of our amazing customers by doing what we do best-giving you a fun filled day with food, music and what makes us who we are… WINE! Bring your friends out for some fun themed drinks and live music (to be announced soon!) and stay for lunch while we cook up some wine infused food and treats that will sure to please your palate. We will be offering a FREE vineyard/history tour at 2 pm with our Vice President Jamie Williams and he will be here during the day as well to answer any wine questions you may have! Don't forget to look out for other specials & giveaways you won't want to miss!
This is a family friendly event, but please remember if you plan on drinking to bring your ID! 🙂