Make & Take Essential Oils/Meditation Class
February 24 @ 2:00 pm - 4:30 pm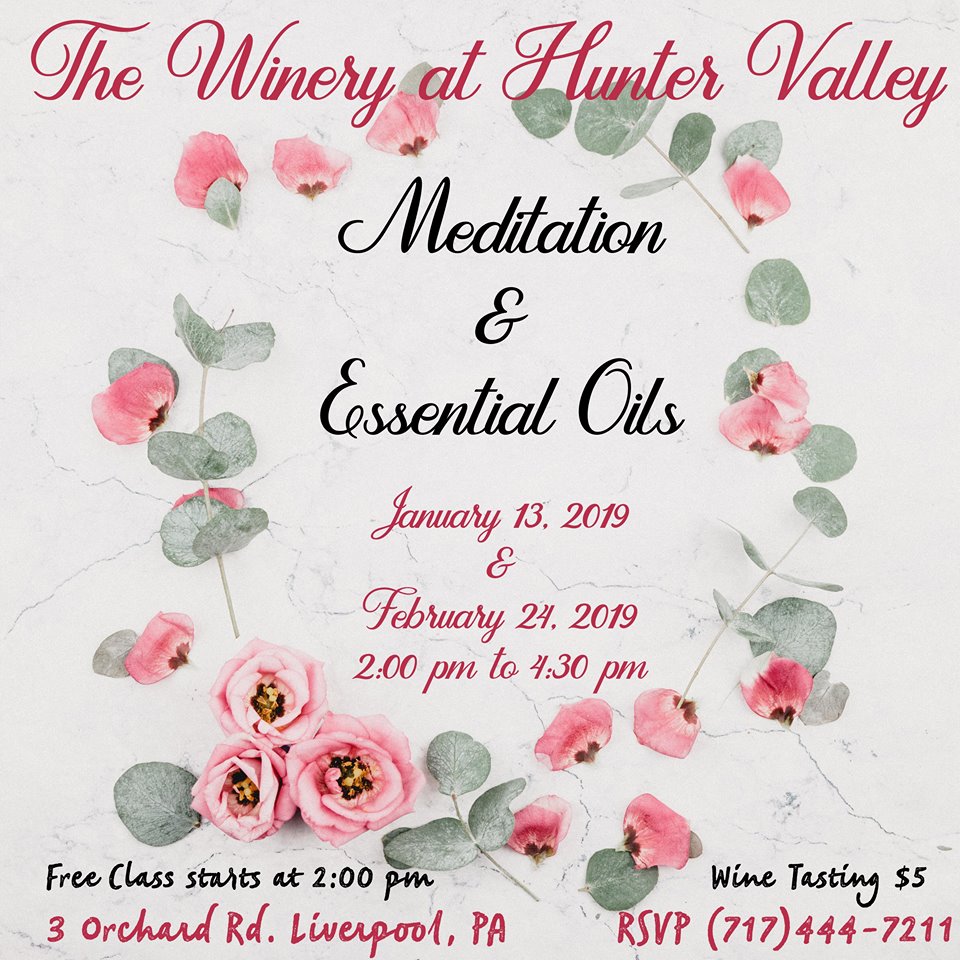 Get ready to relax with this special make and take class followed by mediation with Lauren Elizabeth, of Blue Dragonfly Connections! Start off this one of a kind class by making some wonderful and healthy essential oil based products, followed by an hour of relaxing meditation!
Ticket price is FREE and we will be offering wine flights as well as glasses and bottles for sale.
To reserve a spot, please email us at Huntersevents@wineryatwilcox.net with name, phone number and how many people will be attending. Please Bring IDs if you plan on drinking.